Any operation that cannot tolerate intervention, compromise or shutdown while performing its critical function is considered a mission-critical environment. Mission critical environments usually support health, safety, security and human welfare. They also monitor, store, support and communicate data that cannot be lost or corrupted without compromising their core function.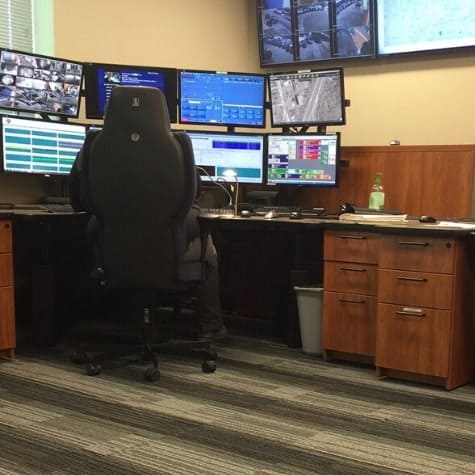 Since all computer and communications systems are highly sensitive to static electricity, static events pose an internal threat to mission-critical operations, such as flight control towers, energy management operations, 911 centers, command centers, dispatch, control rooms, data storage centers, hospitals, stock exchanges, laboratories, university research facilities, computer rooms—any space where the loss or corruption of data cannot be tolerated.
ESD-protective flooring is a mandatory element in mission critical environments, because it inhibits charge generation and dissipates static to ground before it becomes a problem.