Prior to 2014, conductive epoxy was a popular ESD flooring option for electronics manufacturing environments. Epoxy is a relatively inexpensive flooring solution. With their hard, rugged surface, epoxy floors allow for easy rolling of heavy carts or forklifts. Epoxy is also cleaned with simple machine-scrubbing and does not require ESD floor finishes or waxes to maintain its performance.
In terms of the need for a low-charging material, however, epoxy is usually a poor choice.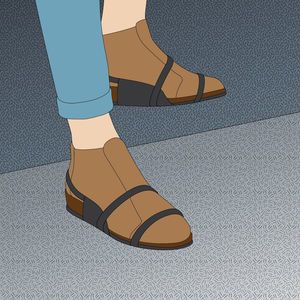 In ANSI/ESD S97.2, modified in 2014—a walking body voltage, or charge generation, test performed with special conductive footwear—epoxy floors perform inconsistently. In many cases, ESD epoxy flunks the ANSI/ESD S20.20-2014 charge generation test. Many tests have shown that ESD epoxy will generate charges 3 to 5 times the maximum allowable limit.
With street shoes, ESD epoxy becomes a significant static charge generator and will actually generate more static than conventional flooring.
ESD epoxy should never be used without special footwear. Prior to installation, ESD epoxy should be carefully tested and qualified—in conjunction with whatever footwear will be worn by people walking through the space—for compliance with ANSI/ESD S20.20 charge generation requirements.